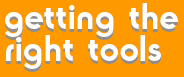 The gelato maker is recognisable by his equipment. He understands the important need for top quality equipment when producing the best quality Gelato, Sorbet, Ice Cream and Deserts.
Having separate machines for pasteurising and freezing will always produce premium quality products.
Flexibility in today's market where time, efficiency as well as quality are important, so having the option of both pasteurise & batch freezer in one multi-functional machine may be the preferred choice for the gelato or pastry chef.
Blast or shock freezers help lock in product quality. With purpose built storage to maintain the structure and provide extended shelf life.
Gelato and Pastry displays with modern designs that look great and meet today's market needs for the busy operator. Displays which entice the customer and presents the ice cream and pastries at their best.
The Italian Gelato Team can advise the right equipment for the smallest Café to the largest Gelateria or Pasticceria from our range of the world's best equipment from Italy – the home of gelato.

We'd be happy to help you.




Jeff Grant - 02 8311 9701 Mobile - 0431 814 300 jeff.g@italiangelato.com.au
Adam Marganis - 03 8494 0199 Mobile - 0428 378 599 adam.m@italiangelato.com.au
Bob McCarthy - 07 3162 7724 Mobile - 0411 089 142 bob@italiangelato.com.au
Bob de Groot - 0415 750 445 bobdeg@italiangelato.com.au
Useful Links